The region's largest distributor of professional, video, photo and broadcast equipment
Founded in 2002 by Kaveh Farnam and Alaa Al Rantisi, Advanced Media is now the largest distributor of professional video, photo, broadcast and cinema equipment in the Middle East representing more than 100 recognizable brands including Sony Professional Solutions, Zeiss, DJI, Hasselblad, Manfrotto, Profoto and RED.
Conveniently located in Dubai, it conducts business across the MENA region covering every aspect of the industry from consultancy, training and sales to installation, service, and maintenance. Advanced Media recently inaugurated its new showrooms and service centers in Saudi Arabia and Egypt. Alaa Al Rantisi attributes their accomplishments to being inspired by the exemplary leadership of this city, noting that "We aligned our model of distribution and development with the vision of the Government of Dubai, that is to become the greatest in the world."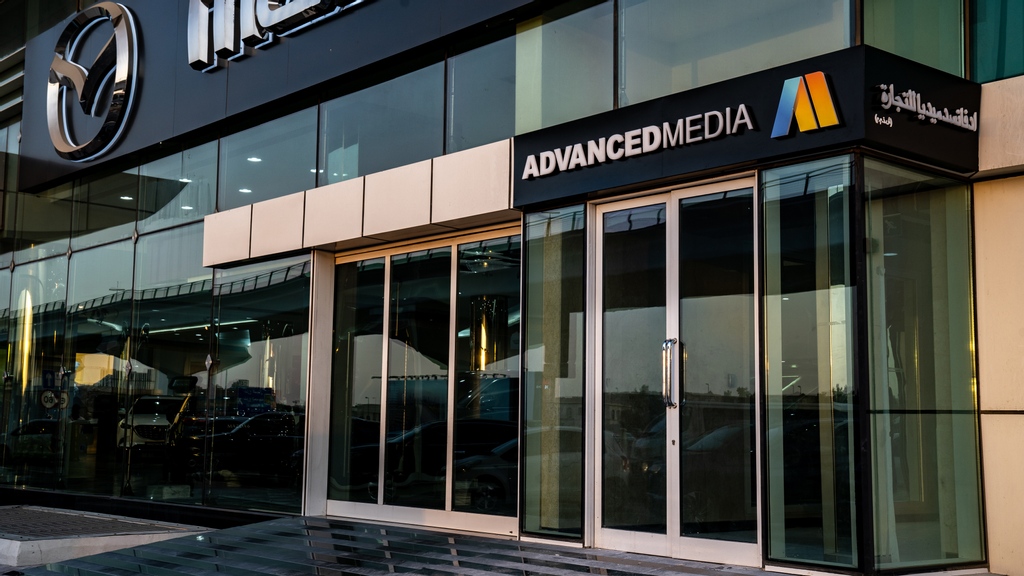 Advanced Media offices and showroom on Sheikh Zayed Road
Yet Advanced Media is more than a distributor, but rather an added value reseller whose highest priority is delivering the technical necessities and demands of its wide spectrum of creative consumers, artists, entrepreneurs, and professionals. "Our main motivation is investigating, identifying, and adapting the latest technological trends and developments, and recognizing how these developments can benefit stakeholders," explains Kaveh Farnam, adding "these objectives are not solely focused on pursuing profit but rather directed towards finding and offering solutions that encourage and contribute to future advancements in media."
To realize these objectives, Advanced Media persistently develops, organizes, and hosts training workshops, seminars and community events that educate, inform, and familiarize consumers with new equipment and the latest technology. The interconnectedness and effectiveness of these factors, values, and activities together form Advanced Media: a dynamic, influential, and imaginative collective that is undoubtedly a financial and technological pioneer in MENA.
Advanced Media is celebrating 20 years in the business this March cementing its reputation as a powerhouse of the industry and a key player in the community.